15 Countries
10,000 miles
1 Car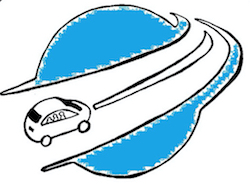 Project Spark
Adventure For Charity
Project Spark is an overland journey starting from New York and ending in Mumbai supporting a charitable cause. Starting in late August 2016, we plan to drive across Europe and Asia to reach our destination Mumbai in about 70 days. As part of Project Spark, we are raising awareness and funds for Kedi School for Tribal Girls, India.
Flying from New York to London and then driving to Mumbai, we will be passing through 15 countries along the Silk Route.
For this journey, we are going to use our 2009 Nissan Versa Hatchback. With 1.8l engine and 5 doors, we feel this car will serve the purpose of the journey.
We will be raising awareness and funds for Kedi Residential School For Tribal Girls in India.