Starting our basic research
Travelling through China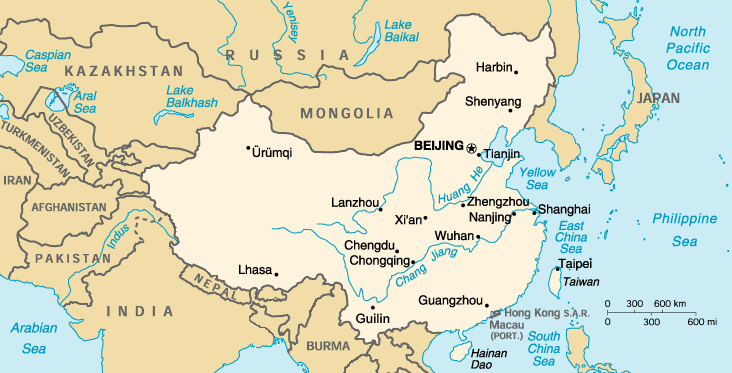 We contacted several travel agencies to inquire about the logistics of driving through China. The primary research showed that China, and Tibet in specific, require elaborate paperwork for self driving trips in China.
The paperwork and requirements are as follows
1. A Temporary Chinese driving license and vehicle number plate are required to drive a foreign registered vehicle in China.
2. The route should be fixed and approved by the government.
3. A Chinese guide must accompany the group throughout the trip.
4. Since 2007, Chinese customs require a vehicle deposit (depending on the value of the car, manufacture year and displacement of the vehicle). The deposit is paid at the entry border/port and is refunded once the vehicle leaves China.
Entry in India can be from
1.China - Nepal - India
China - Nepal (Zhangmu Kodari) is still closed after the April 25th, 2015 earthquake. Hence it is not possible to enter India from that border.
Another China - Nepal border (Guyrong) is currently open only to tourist groups but not to self-driving vehicles.
2. China - Sikkim(India)
Nathu La Pass border is only open to Indian pilgrim groups.
3. There is no established diplomatic relationship between China and Bhutan.
4. China - Myanmar - India
The China - Myanmar (Ruili) Muse border is available at present and thus entering India from Moreh (Manipur - India) is possible.
Kunal, Shrida and I hoped to travel to Mt. Kailash when we are in China. Mount Kailash and Lake Mansarovar have been of great significance to us while growing up.
We realized that to travel to Kailash we needed a permit from the National Tourism Administration of China as well as a provincial Xinjiang and Tibet travel permit.
The Tibet travel permit (issued by the Tibetian Tourism Bureau) is complicated for Indian passport holders as they need a 'Special permit' (from the China Indian Pilgrim Service Center) to enter Mt. Kailash.
If we intend to enter from Myanmar and pass through other parts of China, Indian passport holders will also need a 'Normal Tibet permit'.
And a Normal and Special Tibet permit both are not granted to a person at the same time.
Thus we realized
- Driving in China requires elaborate paper work.
- It is expensive to have a guide and pay for the custom deposits.
- It is difficult to visit Mt. Kailash.
This gave us second thoughts on
- Entering India through the Pakistan border
- To do a back pack trip and avoid the liability of a Car.
- To travel through China straight to Mongolia and then travel south thus avoiding Tibet and the extra expenses.
After discussions and arguments we decided to stick to the Krygyzstan - China - Myanmar - India route. We decided to look for other travel groups and join with them and thus share the costs.
We are hoping for stars to work in our favor and the China - Nepal border will open up by August 2016.